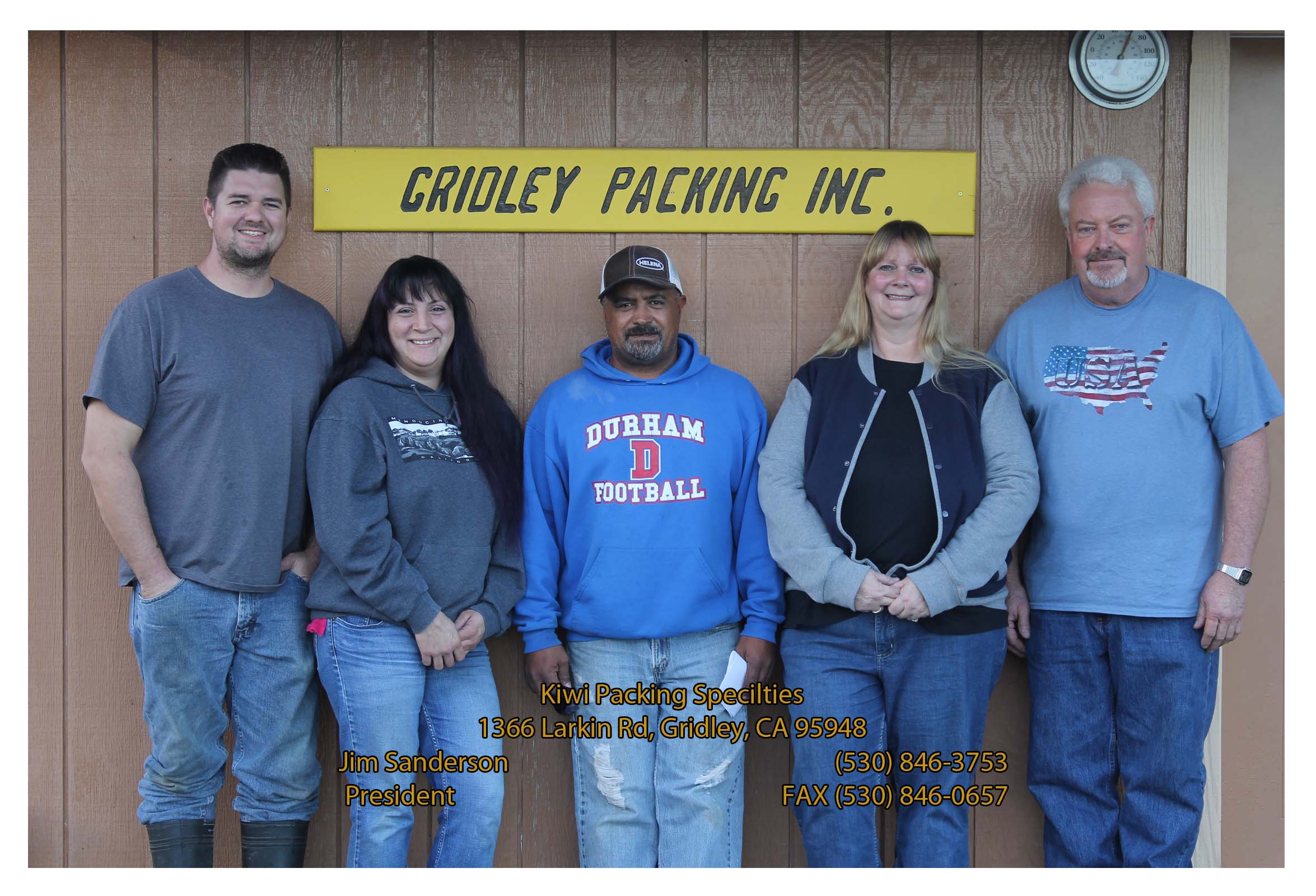 Gridley Packing is a small family owned and operated packing facility located in Butte County in Northern California. Jim and Becky Sanderson lead the family; Jim is a second generation farmer and grew up farming with his father. Jim graduated from Chico State with a B.S. in Ag Science in 1973. He continued to farm with his father until 1974, when he decided to farm peaches, prunes, and walnuts for himself. In 1979 Jim planted his first block of kiwi and started packing in 1983, later forming Gridley Packing, Inc. in 1986.
Gridley Packing now farms 140 acres of kiwifruit, and pack for themselves and 21 other growers. The family business has grown to include their son Jeff and daughter-in-law Angelica. Their grandkids also help during the summer and on weekends. Also joining their operation is their field supervisor Rau Ratana from New Zealand, who has worked at Gridley Packing for almost 13 years.
Gridley Packing, Inc. strives to produce and pack quality fruit and are proud to say that they have been Food Safety Certified since 2007.

LOCATION
Gridley, CA
140
Conventional
Field Grown
Kiwi
"We buy local to strengthen regional economies, support family farms, preserve the local landscape, and provide delicious fresh-from-the-farm foods for our customers."