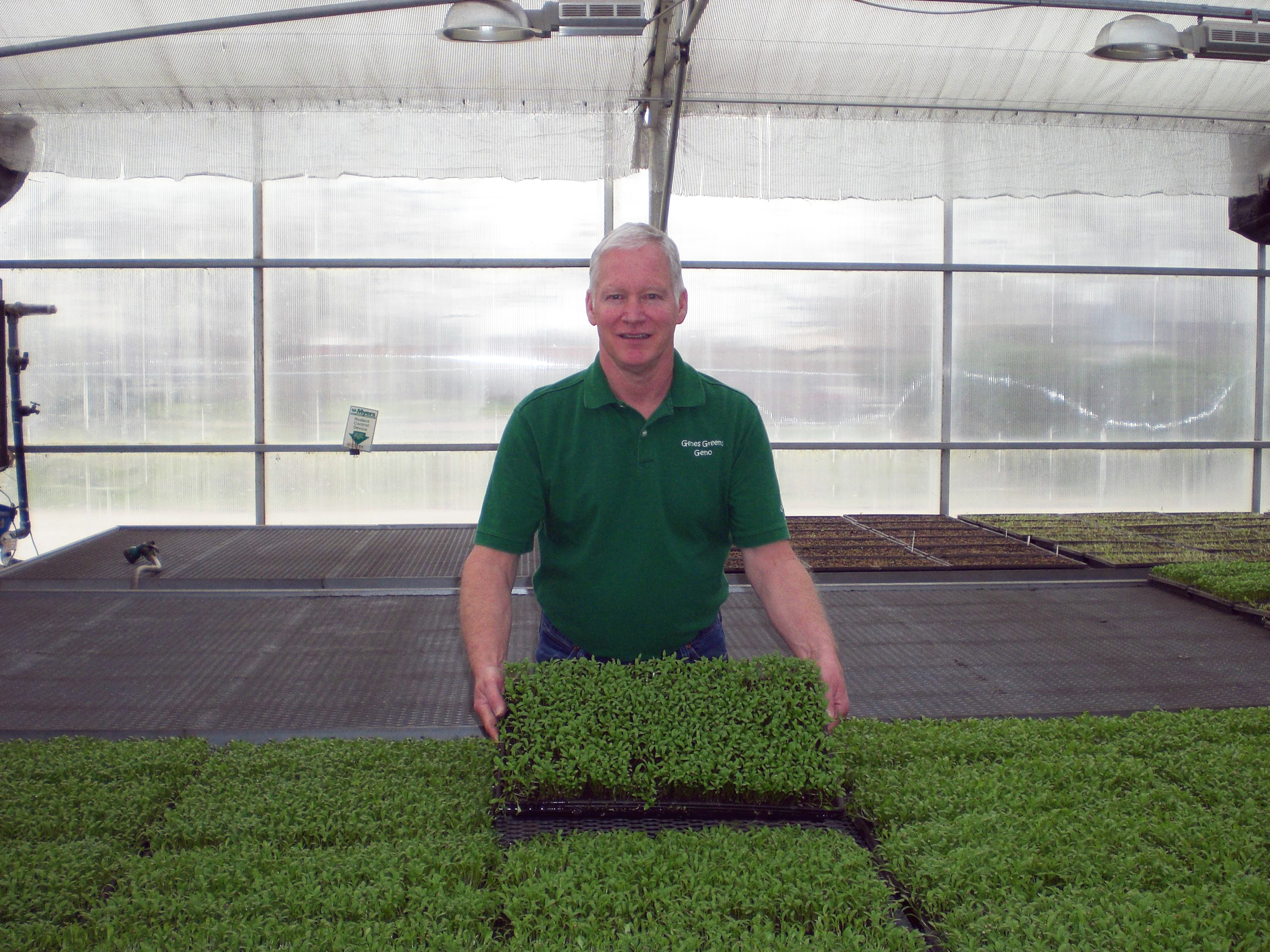 Geno Stilles comes from a long line of pioneers in the food industry, his family has been in the grocery business in California since the 1920's. His family still operates the Nuggett Markets. After selling his stock to his younger brothers, Geno pursued a degree in Viticulture and Wine Technology, and planted a vineyard in Sonoma, California, which produced ultra-premium Pinot Noir and Chardonnay grapes.
Geno sold Stille Vineyards in 2004 and shortly thereafter moved his family to Texas to build a greenhouse business specializing in micro greens. "Our guiding principle, amazing grace, is much more than a song because we have truly been blessed," proclaims Geno. Genes Greens has been growing Certified Organic Micro-Greens in Texas for over seven years. "It's only through the soil that you can achieve the astonishing flavors that the chefs require! God grows them, the soil adds its many wonders, and we simply water," claims Geno, "like humans, when plants are healthy, they will ward off diseases and live longer. We guarantee a 10-day shelf life from the date of packaging." That could be as much as three times longer than hydroponic plants.
They offer year round micro-arugula, broccoli, radish, red mustard, pak choi, kohlrabi, red cabbage, as well as the famous Genes Green's Rainbow Mix, which is packed in 4 or 8 oz. containers. Cilantro, bulls blood and wasabi are also packed separately, and from March-September, Green Basil is offered. "This year, we are working on a large project to bring to you, our chefs, organically grown tomatoes from September through May. Just like the ones you grow in your own garden, with that great tomato taste!"

LOCATION
Keller, TX
7000
Greenhouse/Hoop
Organic
Micro Greens, Tomatoes
"The motto of our company: We are the paint, you are the artist and your restaurant is the canvas. Now, go create!"