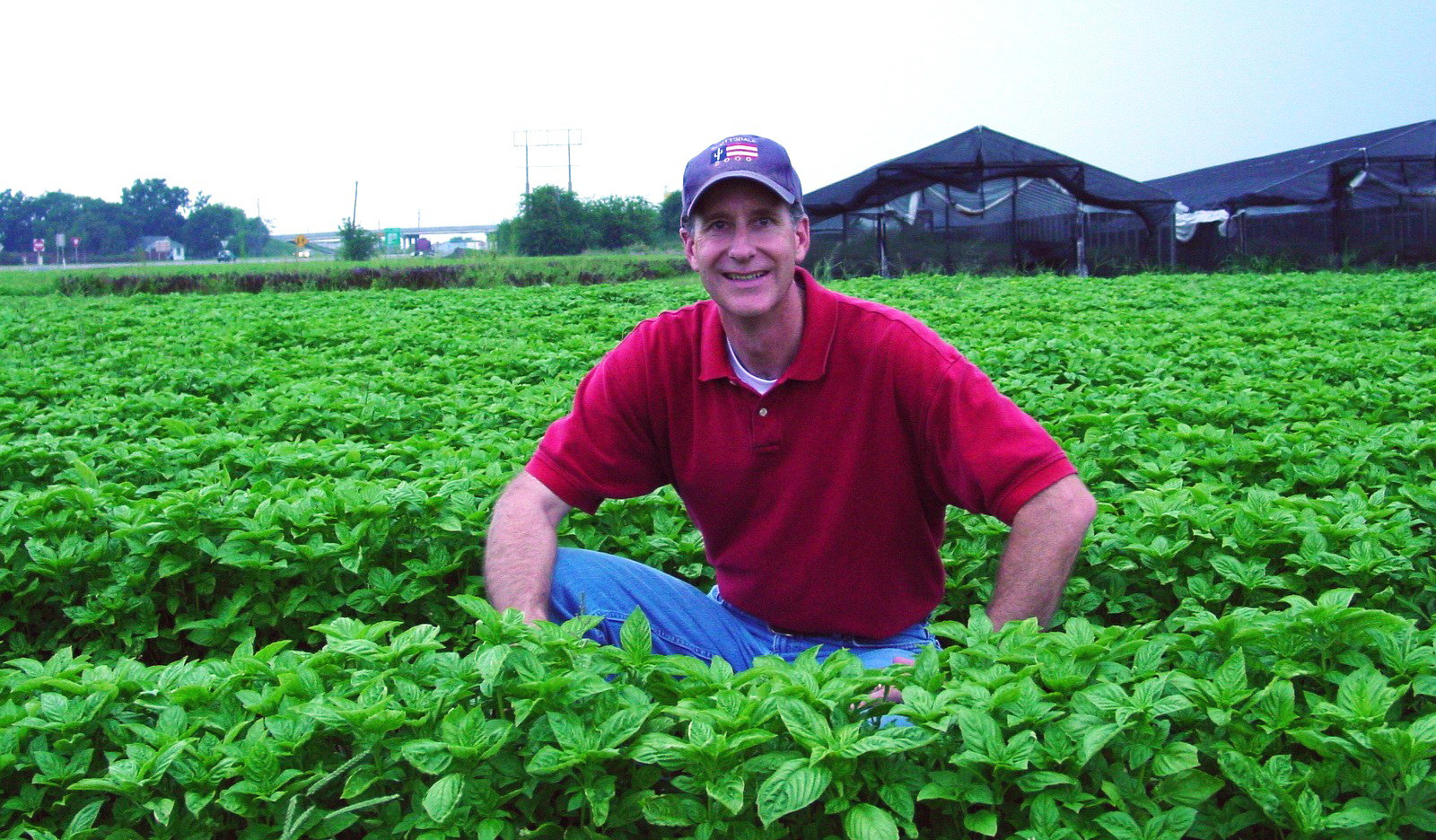 Ethan Milkes, a native New Yorker, graduated from Washington University in St. Louis in 1980 with a business degree. Upon moving to Texas after graduation, the entrepreneurial "bug" hit him. His love of good food and cooking enticed him to buy a struggling hydroponics operation in 1989 called Golden Circle Farms that grew tomatoes, lettuce, and spinach.
Opportunities arose, and the operation switched their focus, name (Generation Farms), marketing, and production practices into fresh, culinary, organic herbs, and edible flowers. The operation grew by leaps and bounds, and is currently farming on 50 acres with over 300,000 square feet of greenhouses, all certified organic by the Texas Department of Agriculture/USDA, with land in Rice and Waxahachie Texas. "All of our herbs and edible flowers are harvested, cooled, and packed by hand, under lights run by portable generators, by a crew that starts at 3 in the morning," explains Ethan. All the harvesting must be completed very early before the Texas sun gets too hot. Watering and fertilizing are done through drip irrigation to conserve natural resources and to be a good steward of the land. Natural, organic pesticides are used when needed to control grasshoppers, aphids, and other insects.
No herbicides are used on the herbs and all weeds are pulled by hand. Although the operation has grown tremendously over the years, Ethan's original mission remains the same as when he started: "providing the best, freshest, locally grown Texas herbs and edible flowers to all our customers!"

LOCATION
Rice, TX
50
300000
Greenhouse/Hoop
Organic
Flowers - Edible, Herbs
"We take pride in our down-home Texas service, the quality and variety of the products we grow, and the fact that we are 100% organic!"