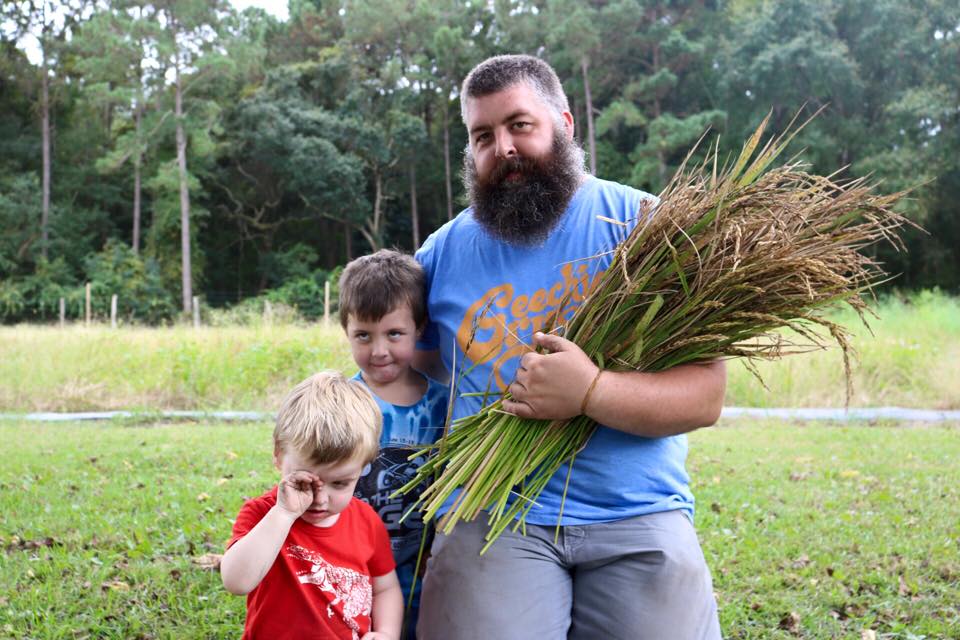 Greg Johnsman first learned the art of making grits while working at the Michelin tire factory in Greenville. As a teenager, he spent his summers making tires with Jack Brock, a third-generation miller. During a break, Jack shared his secret to creating perfect grits—by taking the time to mill a flavorful variety of corn by hand. Greg's great grits adventure started in 2003, when he and his wife, Betsy, returned to the Edisto Island farm that had been in her family for three generations. The couple grew and sold tomatoes, strawberries, and specialty vegetables during the week. But Greg dreamed of adding freshly ground grits to the roadside stand. So, four years after moving to the family farm, he bought a 1945 gristmill that sat unused in a barn for nearly 40 years. Before and after tending to his crops, he traveled the state to find original parts for the machine. Then, on weekends and nights, he worked to painstakingly repair the 62-year-old piece of equipment. Once he had the mill running, Greg began experimenting with various types of heirloom corn until he found one with a sweet, hearty flavor. Now each week Greg turns about 2,000 pounds of the corn into the fine grits and cornmeal that he sells from the family's roadside market, ships to restaurants and specialty stores around the country, and makes available to customers on his Web site. It's not easy turning so much grain into grits, but luckily Greg has a special feeling for his partner in grind. "I love working with the machine. It's a loud thing, and each sound tells me what I need to do in the next step of the process," he says.

LOCATION
Edisto Island, SC
Beans, Corn, Cornmeal, Farro Red Peas, Grits, Leeks
"When I'm at the mill I think about people sharing a meal together, whether at a restaurant or at home. I take great pride in creating a product that's shared by families all over the country—and doing it right here on Edisto Island."