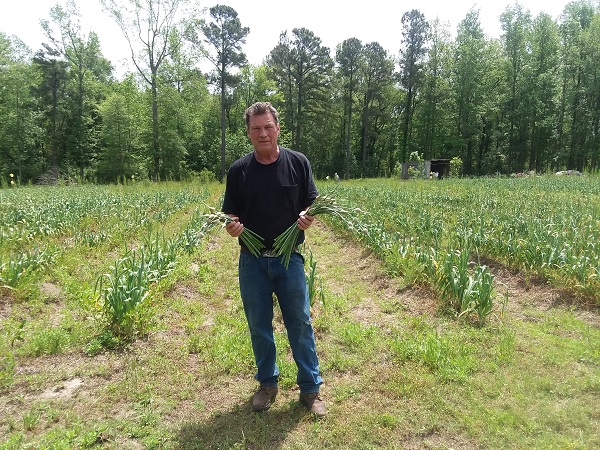 As a boy, Charles Vickers would watch his dad farm. He remembers his dad picking a small flower on the side of the road and nursing it in soil until it grew into a full-sized begonia plant. That made an impression on Charles that he never forgot, but he had to try decades of others jobs before he discovered his own love for farming.
After 4.5 years in a naval construction battalion, traveling around the world, Charles took a job as a truck driver. He drove tractor trailers for 29 years across the United States. Tired of the travel and the strain of driving on his body, Charles came home to Bladenboro. He put his savings into growing a few acres of garlic. He didn't sell as much garlic as hoped the first year, but he found more happiness on the farm than he had felt in years. Charles plans to continue growing more crops each year and leasing more land.

LOCATION
Bladenboro, NC
5
Conventional
Field Grown
Beets, Kale, Squash, Turnip
"The garden is the one place I feel at peace."