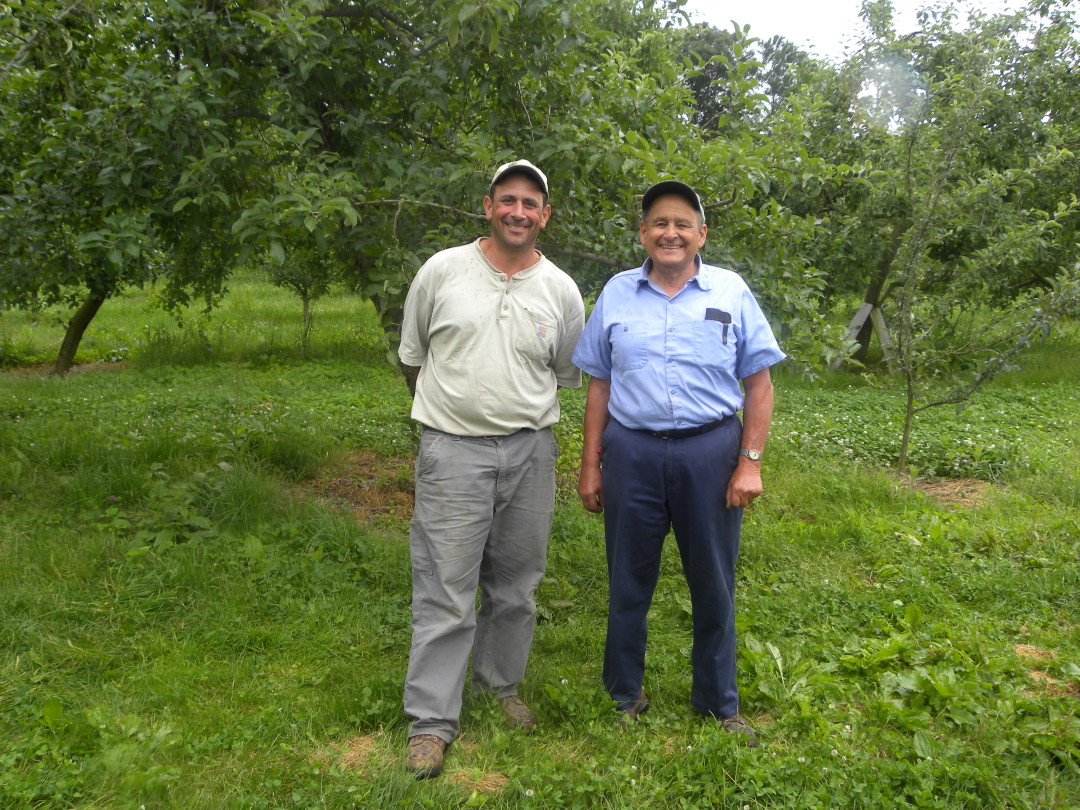 Located in South Glastonbury, CT, Ferrari Farm began in 1932 when Dominic Ferrari decided to switch from delivering produce to growing it and bought his own land. Dominic grew fruits and vegetables to support his family and passed the farm on to his sons Rich and Robert. Ferrari Farm is a third generation farm with 82 year-old Rich still part of the farming team along with his nephew Andy Reale.
The men raise sweet corn, eight varieties of apples, and three varieties of Bosc pears on 95 acres of beautiful land. Rich and Andy continue to utilize the old wooden barns and retro tractors to maintain production among the rows of over 2,000 apple trees.

LOCATION
Glastonbury, CT
95
Conventional
Field Grown
Apples, Corn, Pears, Turnips
"My job has always been interesting. I remember when we made the transition from horses to tractors. I've always been learning because things are always changing."