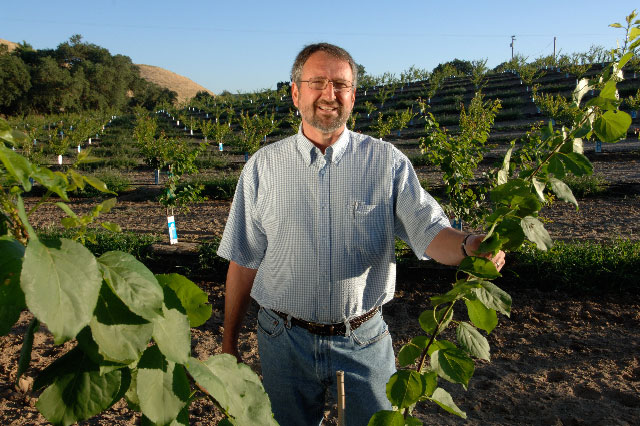 The Driver family has been farming in the Modesto area for three generations, and the most popular of their products is the CandyCot Apricot.
The CandyCot story is as unique as the fruit it's named for. It began over a decade ago when tree fruit grower Chris Britton was having lunch at a family friend's house and he tasted the most delicious home-grown apricot from his friend's test garden of more than 200 selections.
The lunch led to a partnership developed between the family friend, John Driver, and Britton Konynenburg Partners, a farming partnership between Britton and Paul Van Konynenburg.
John visited countries like Afghanistan, Uzbekistan, Kyrgyzstan, and Tajikistan, where he was amazed at the diversity and intense flavor of apricot varieties he saw and, being a geneticist, brought back seeds―all out of personal interest.
Though the apricots are known in the market as CandyCots, Driver has named varieties after the women he worked with in Central Asia―Anya and Yuliya.

LOCATION
Modesto, CA
400
Conventional
Field Grown
Stone Fruit - Apricot, Stone Fruit - CandyCots
"We buy local to strengthen regional economies, support family farms, preserve the local landscape, and provide delicious fresh-from-the-farm foods for our customers."