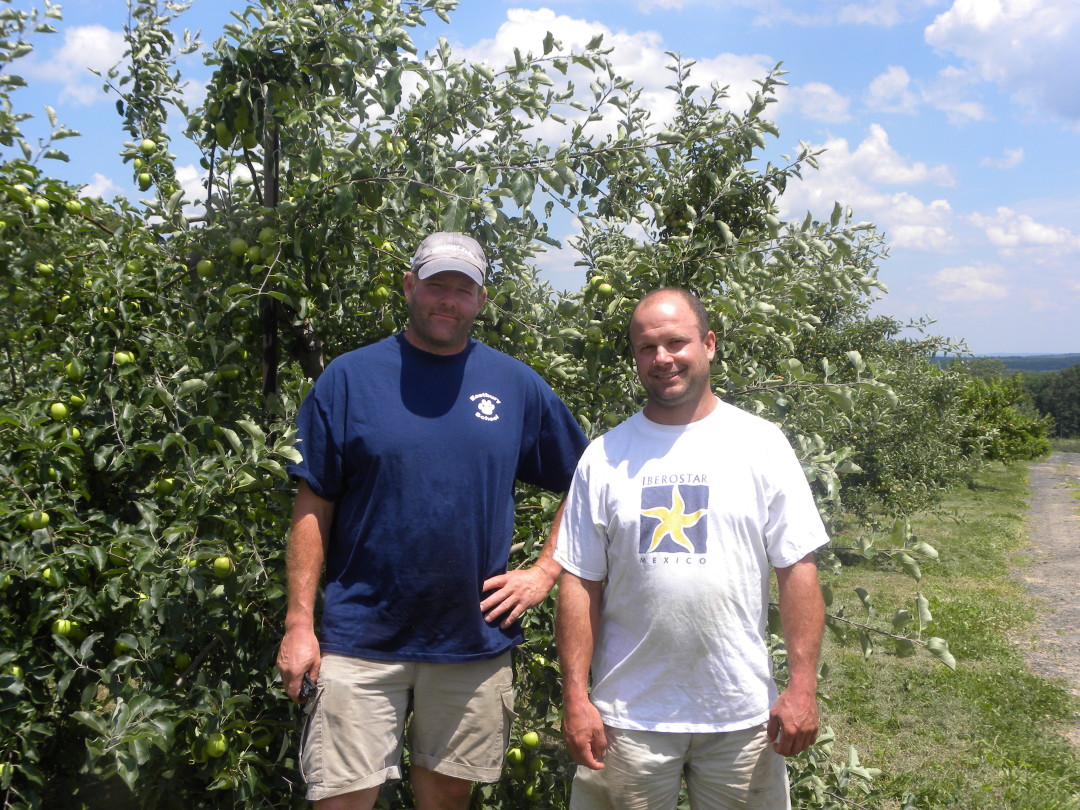 The ownership of the land now known as Deercrest Farm can be traced back to 1673 when it was under the control of the Wangunk Native Americans.
In 1965 Louis Bronzi purchased the acreage with the idea for an apple orchard. Fifty-five years later, sons John and Hutch Bronzi raise 27 varieties of apples. They have also expanded their crops to include peaches, blueberries, raspberries, green and yellow squash, cucumbers, tomatoes, and much more on a beautiful 115 acres.
As John puts it―"We grow everything." A third generation farm, the brothers took over the Glastonbury site in 1993, and now have five children to help them out on the farm.

LOCATION
Glastonbury, CT
115
Apples, Berries - Blueberries, Berries - Raspberries, Cucumbers, Squash, Stone Fruit - Peaches, Tomates
"If I don't like something that's in my life, I can change it. If I don't want to grow something for whatever reason, I can plant and harvest something else. I like that freedom."