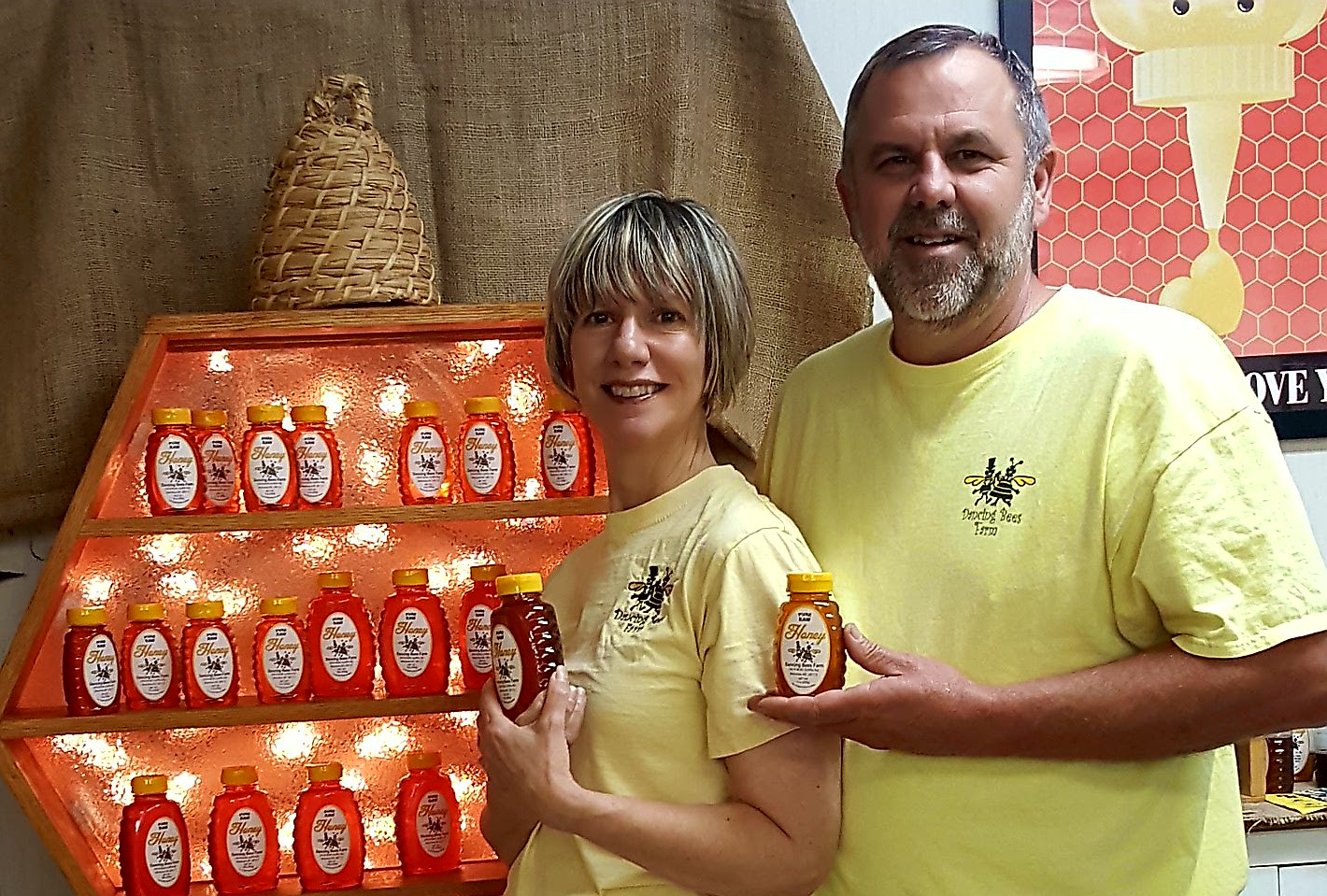 Jeff Knight has been a Master Beekeeper since 2001. Jeff's fascination with bees began by watching his uncle work with bees. When he moved to Union County with his wife, Robin, he had a few hives of his own. The hives began to increase, until he had 80 hives and began Dancing Bees Farm. Jeff and Robin are now dedicated to preserving the importance of honeybees and rescuing pets.
The Knights bottle wildflower honey. Their farm has a mixture of pollen sources that the bees utilize, particularly Tulip Poplar trees, wild buttercups and sweet clover.
Robin chose the name for the farm from the dance bees perform to communicate the best nectar sources to other bees. The "waggle dance" makes the bees' search for nectar more efficient.

LOCATION
Monroe, NC
36
Field Grown
Sustainable
Honey
"We think our plant sources give our honey a very distinctive taste that our customers say takes them back to their childhood."