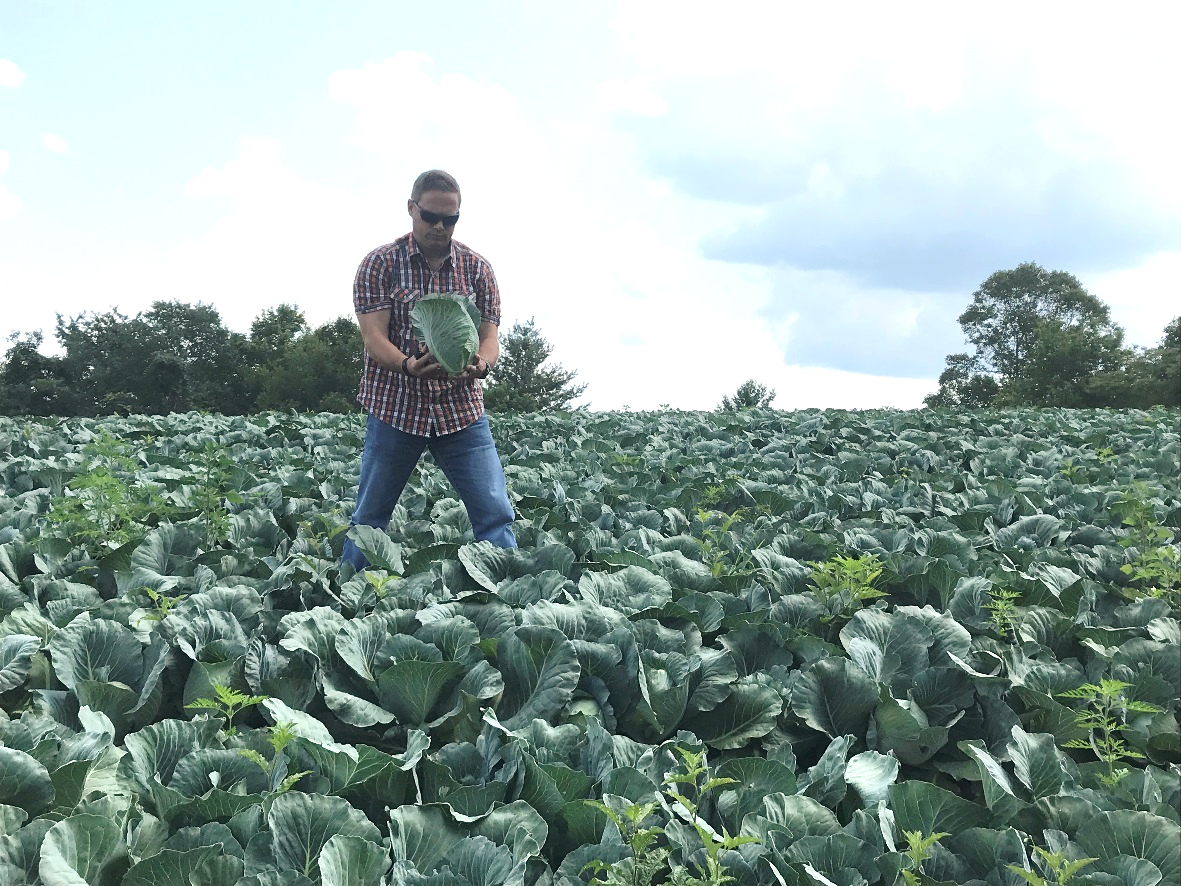 Roger Critcher is the third generation to run Critcher Brothers Produce. His grandfather settled in North Carolina in the early 1900's, and started a 20 acre farm. Roger's dad eventually took over, and now Roger walks in his dad's footsteps.
The Critchers grow green cabbage and Fraser fir Christmas trees. The cabbage takes 90 to 110 days until it's ready for harvest, and the trees take 7 to 15 years. Crop rotation is important for good quality cabbage. Roger rotates his cabbage fields every two years, and then won't replant in the same field for five years.
Since he grows so many acres of cabbage, Roger has a particular way he likes to eat cabbage. His favorite is fried cabbage with cornbread.

LOCATION
Deep Gap, NC
500
Conventional
Field Grown
Cabbage
"We buy local to strengthen regional economies, support family farms, preserve the local landscape, and provide delicious fresh-from-the-farm foods for our customers."