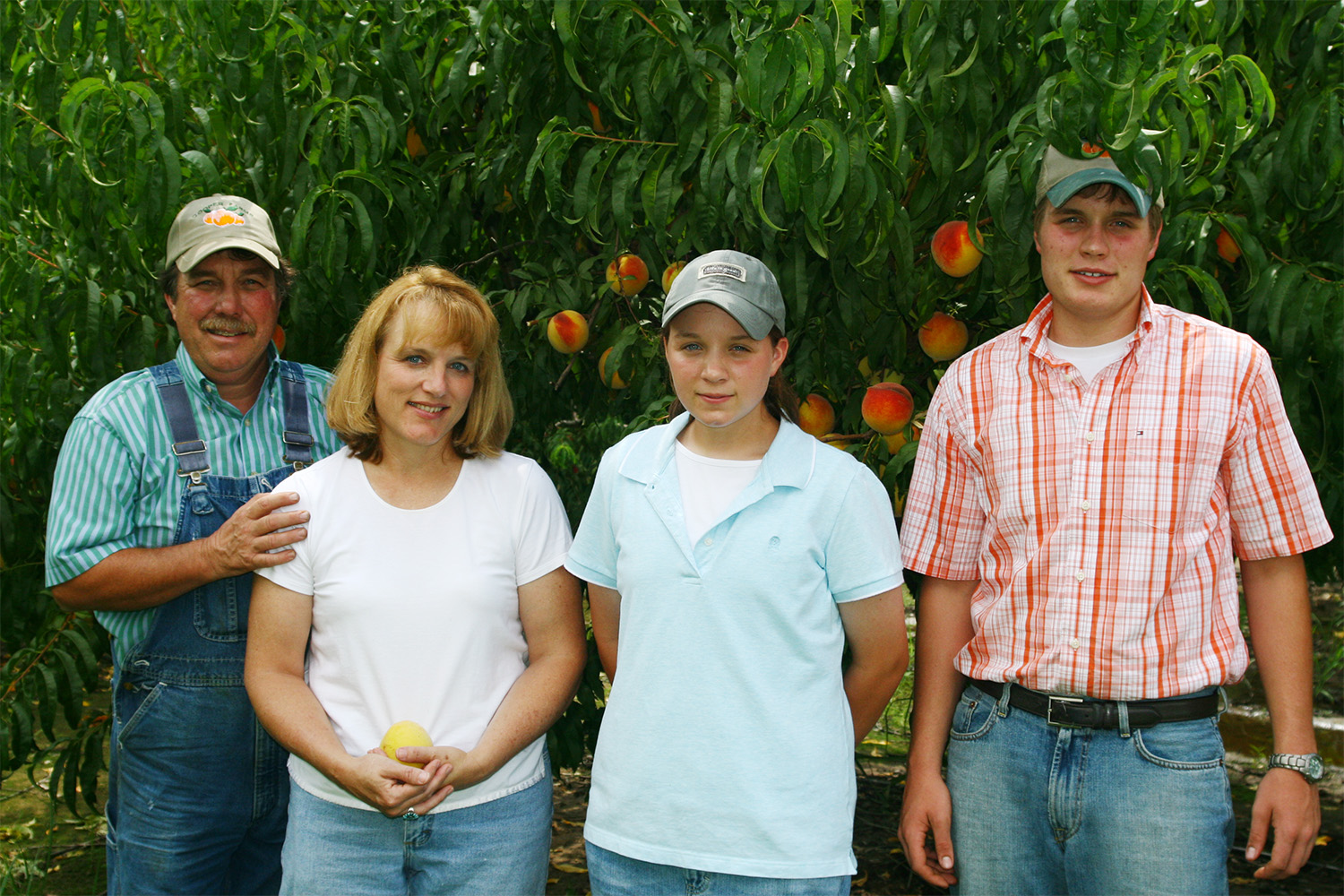 Tim Cooper planted his first peach orchard in 1978 outside of Fairfield, Texas, while still a student at Texas A&M. He and his wife Kathy have a passion for growing things and since their union in 1983 they have been providing Texans with some of the best tree-ripened peaches available anywhere in the country. The Coopers have perfected the art of marketing their peaches and other crops through well placed "road side stands" up and down the I-45 Corridor. Their Cooper Farms Country Store located in Fairfield is a very popular stop at Exit #198. It is also year-round featuring homegrown peaches June through September and green house tomatoes during the winter months.
Tim learned about growing peaches by working on a local peach farm owned by Ralph Alexander. Mr. Alexander took Tim under his wing while Tim was still in high school and taught him what he knew about growing peaches. Tim continued to work on this same peach orchard throughout his college years at Texas A&M.
In 1989 following a late spring freeze that destroyed that year's peach crop, the Coopers built green houses to grow other cash crops. This has proven to be a good diversification allowing them to grow fruits and vegetables in the winter months when most other crops are dormant. Tim's state of the art farming methods allow them to bring newly planted peach acres into production a full year earlier than using conventional farming methods. Drip irrigation, minimal use of pesticides, wind machines, and "Fertigation" are just some of the conservation methods that allow Cooper Farms to consistently bring lush, tree-ripened peaches to market at reasonable prices. Tim has won many state-wide awards for his innovative farming methods, soil conservation practices, and aggressive marketing strategies.

LOCATION
Fairfield, TX
200
Conventional
Field Grown
Berries - Blackberries, Figs, Stone Fruit - Peaches, Stone Fruit - Peaches White, Stone Fruit - Plums, Tomatoes
"It is only through our faith in God and the loyalty of our friends and customers that Cooper Farms has been able to grow to what we are today."