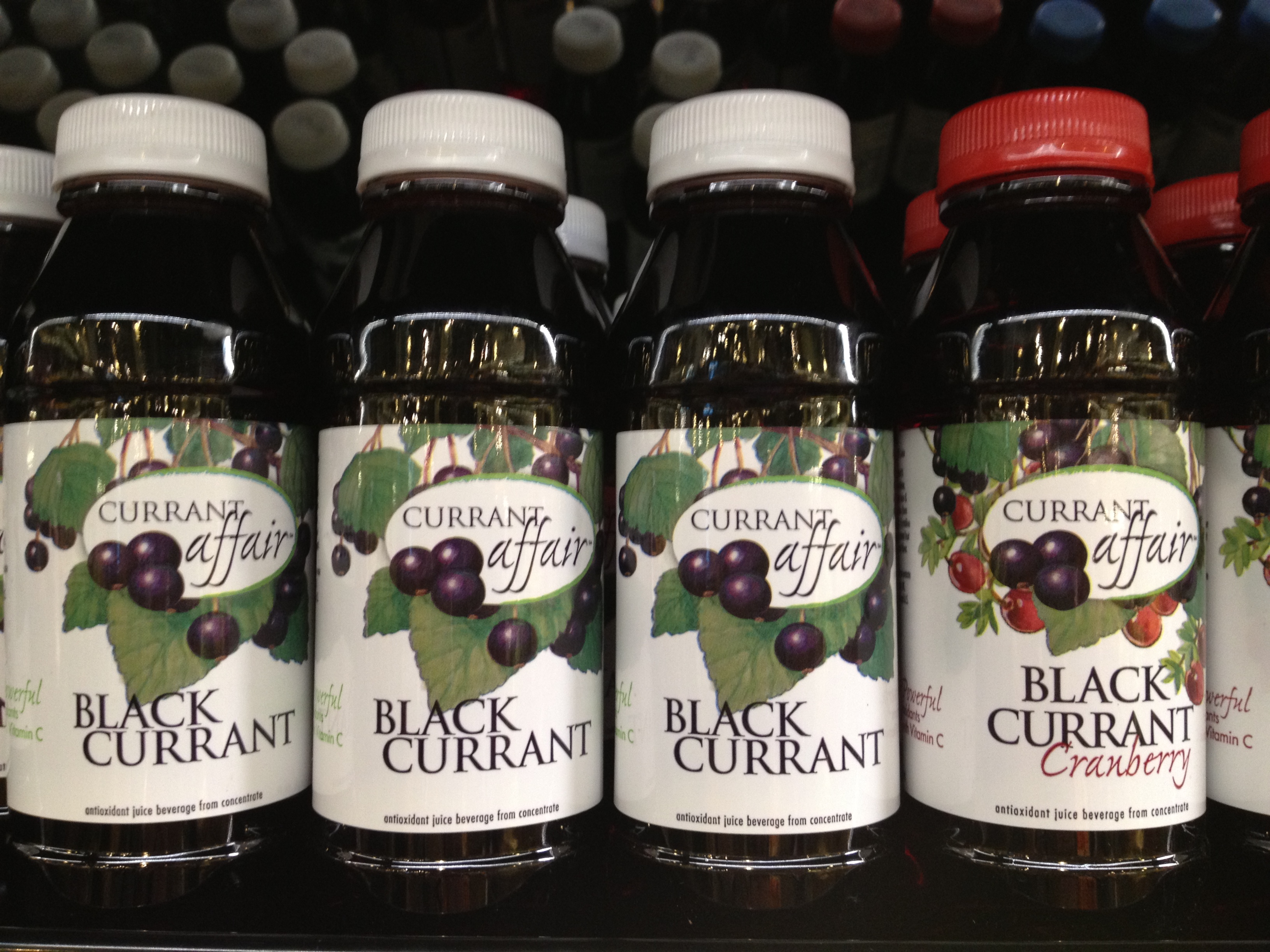 Connecticut Currant bottles a line of super-premium, cold, packed-fresh juices made only from black currants grown at its sister division, Maple Lane Farms. Owner Allyn Brown started as a landscaper, converted an old dairy farm to a pick-your-own operation, and continued to look for new farming ideas to satisfy his passion for growing plants.
Brown has become one of the largest growers of black currants in North America, a fruit that makes a dark purple juice that tastes somewhat like cranberry juice. Brown proudly states, "It's higher in antioxidants than blueberries and has three times the amount of vitamin C of citrus fruits." Black currants have been popular in Europe since World War II, when the shortage of citrus fruits led the government to encourage the cultivation of other crops high in vitamin C. Europeans consume black currants in juices, flavorings, jams, and the popular liqueur creme de cassis.
Black currants were banned in the US from 1911 until 1966 because the plant acted as a host for white pine blister rust, a disease that threatened the timber industry. After the ban was overturned due to conclusions that the black currant did not actively spread the disease, Brown decided to take advantage of the opportunity. Brown now grows, juices, and bottles his black currants on-site in a line of juice drinks called Currant Affair.

LOCATION
Preston, CT
210
Conventional
Field Grown
Juice - Bottled Black Currant
"We buy local to strengthen regional economies, support family farms, preserve the local landscape, and provide delicious fresh-from-the-farm foods for our customers."