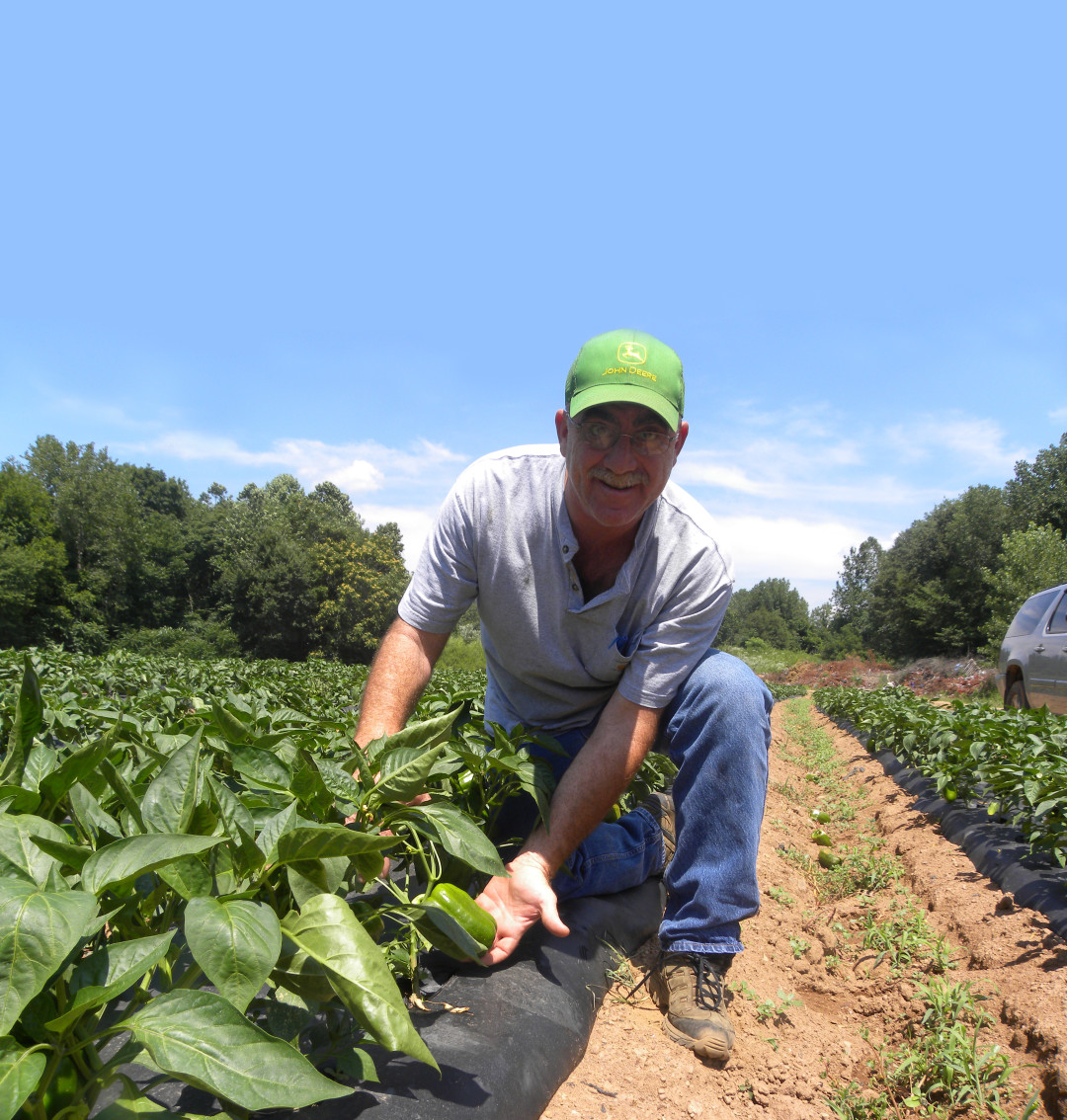 After emigrating from Italy, Michael Christoforo couldn't speak English and couldn't write, but he could farm. In the early 1900's, Michael started with one acre and with the help of 15 children, the farm grew exponentially. Christoforo Farm is a third generation operation passed down from Michael to his son Charlie and now to 54 year-old Charlie Jr., who leads the farm with the help of his 24 year-old son Charles III.
Growing on 10 acres of land, Christoforo Farms produces several varieties of vegetables such as tomatoes, peppers, cucumbers, and squash in addition to their recently added berry fields. Christoforo crops can be found at their retail stand, through their CSA, and on wholesale through FreshPoint. The farm, located in North Haven, CT, is complete with an efficient cleaning and packing facility where the Christoforos prepare their fresh produce for sale. Both Charlie Jr. and Charles III know what it takes to run a successful business and to see everything through. As Charlie puts it, "I always like to plant a seed and watch it grow. It's always a challenge."

LOCATION
North Haven, CT
10
Conventional
Field Grown
Berries, Cucumbers, Peppers, Peppers - Bell, Squash, Tomatoes
"FreshPoint―they're the best people in the world, can't beat 'em. Good company. FreshPoint's always been a quality place."