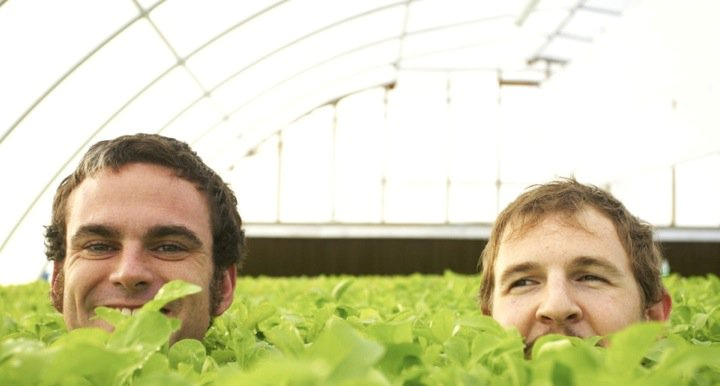 By utilizing greenhouse hydroponics, Central Texas Specialty Growers cultivate superior quality crops that grow faster and larger than their soil-grown counterparts. Since they grow inside a greenhouse, there is no need for pesticides, and there is no harmful agricultural run-off or waste water. Besides being environmentally friendly, greenhouse hydroponics also allows the ability to grow a variety of crops year round. It doesn't matter if they are in a sleet storm or having a heat wave outside―the greenhouse constantly maintains optimal growing conditions. The result is a consistently fresh, living, lettuce mix or, virtually any green leafy vegetable desired. Located just outside of Dallas in Waxahachie, Texas, the farm's close proximity to downtown ensures minimal time between harvest and delivery.
Central Texas Specialty Growers started on the windowsill of Sean Henry back in 2001. While studying biology at the University of Texas he grew an Italian tomato, hydroponically, and with little effort produced some of the finest tomatoes he had ever consumed. Having a pension for all things culinary and work experience in the produce industry, he immediately realized the potential hydroponics could have in agriculture. Sean began growing all kinds of vegetables and found how efficient the hydroponic technique really was. This was the birth of Central Texas Specialty Growers.
Hydroponic technique ensures the highest quality produce without the use of pesticides, herbicides and other chemicals. Growing in the DFW area means a farm to table time of no more than two days and since the greens are "alive" you will do the harvesting.

LOCATION
Plano, TX
44000
Conventional
Greenhouse/Hoop
Hydroponic
Greens, Lettuce
"We believe our purpose in business is to help people feel good, to help children grow up healthy, to do our part to save the earth, improve our customer's quality of life and to boost peoples immunity by eating our nutritious products."