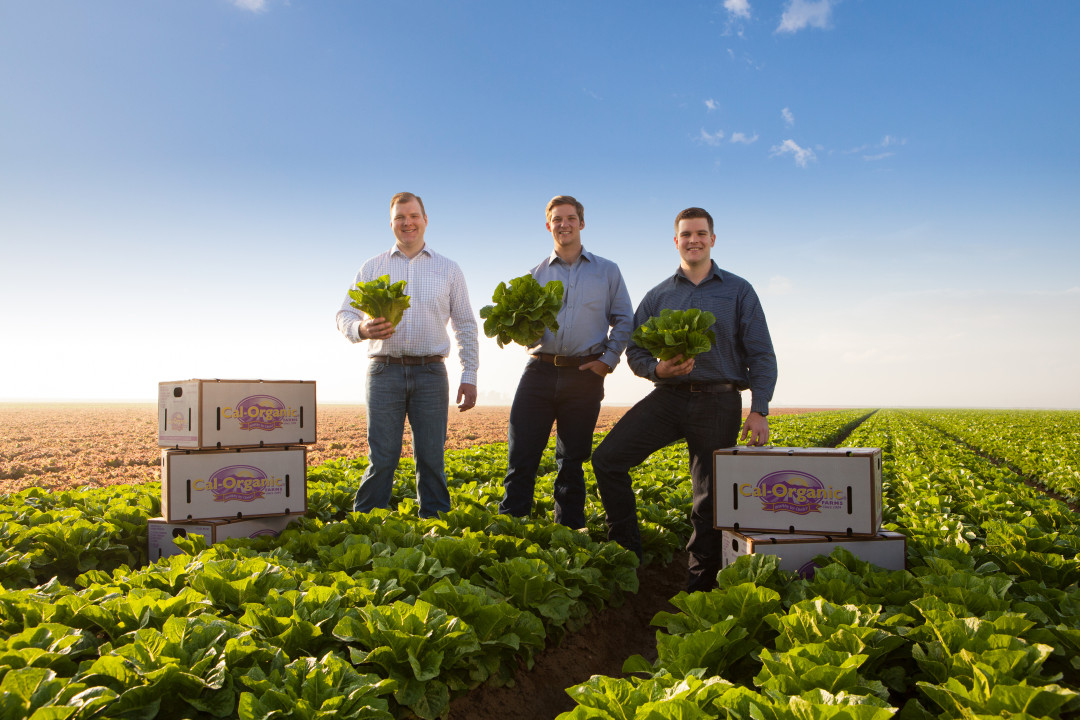 Starting with a quarter acre of lettuce back in 1984 and an idea of doing things differently, Danny Duncan formed Cal-Organic Farms. More than three decades later, we have taken the business to include approximately 60 different year-round and seasonal vegetable and fruit items. Today the business has grown to thousands of certified organic acres. It still remains family owned and operated, while promoting family values and integrity every day. Cal-Organic works hard to prove personal service and to find solutions for all of our customers' needs. Our goal is to constantly advance the technology of organic agriculture to the highest levels and to provide you with finest quality organic produce all year-round.
Our headquarters are located in Lamont, California at the southernmost end of the pristine San Joaquin Valley, 15 miles southeast of the city of Bakersfield. The San Joaquin Valley is known as one of the world's premier agricultural growing regions. The bounty of sun and good weather in Lamont allows us to continue the tradition of quality that we are known for. We also farm in some of the most beautiful and richest soils outside of the Southern San Joaquin Valley, enabling us to provide you with year-round supplies. These areas include the Tehachapi, Cuyama, Coachella, Antelope, and Imperial Valleys. Cal-Organic has been dedicated to organic farming and maintaining a balance with nature for over 30 years. As one of the select organic farms in California's Southern San Joaquin Valley, we are very proud of our rich organic farming heritage.

LOCATION
Lamont, CA
Field Grown
Organic
Arugula, Beets, Bok Choy, Cabbage, Carrots, Cauliflower, Chard, Cilantro, Daikon, Fennel, Herb - Cilantro, Herb - Dill, Herb - Parsley, Kale, Lettuce, Onions, Onions - Leeks, Potatoes, Radish, Tomatoes
"We buy local to strengthen regional economies, support family farms, preserve the local landscape, and provide delicious fresh-from-the-farm foods for our customers."