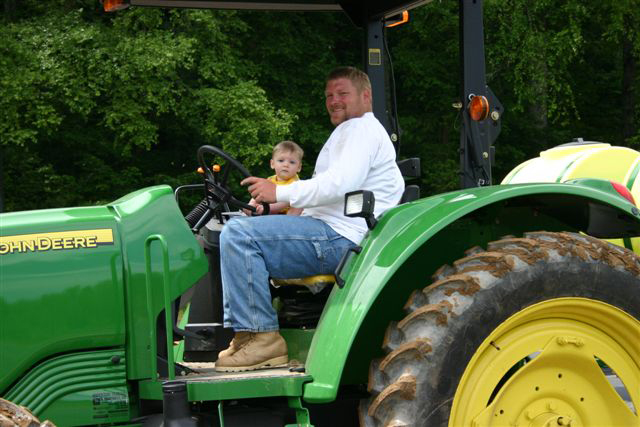 In 1980 when Mitchell Bottomley was 8 years old, he and his grandpa, Bunk Roten, would spend hours in the basement tying evergreen garlands to earn a little extra Christmas money. When his grandpa died ten years later, Mitchell reached back into his childhood memories and developed a business idea.
He partnered with his father, Blan Bottomley, who was a respected cabbage farmer, and together they started Bottomley's Evergreens & Farms, Inc. in 1990, turning what once was a small family business into the largest supplier of Christmas greenery in the eastern United States.
Bottomley Farms is most well-known for growing Christmas trees, but they also grow produce – corn, cabbage, kale, collards, and pumpkins. And Mitchell still directs the company's course from a truck or a tractor.

LOCATION
Mt. Airy, NC
4000
Conventional
Field Grown
Cabbage, Corn, Greens - Collard, Kale, Squash - Pumpkins
"The Bottomley family continues to make this business an homage to those family members who helped lay the groundwork for what the business is today."