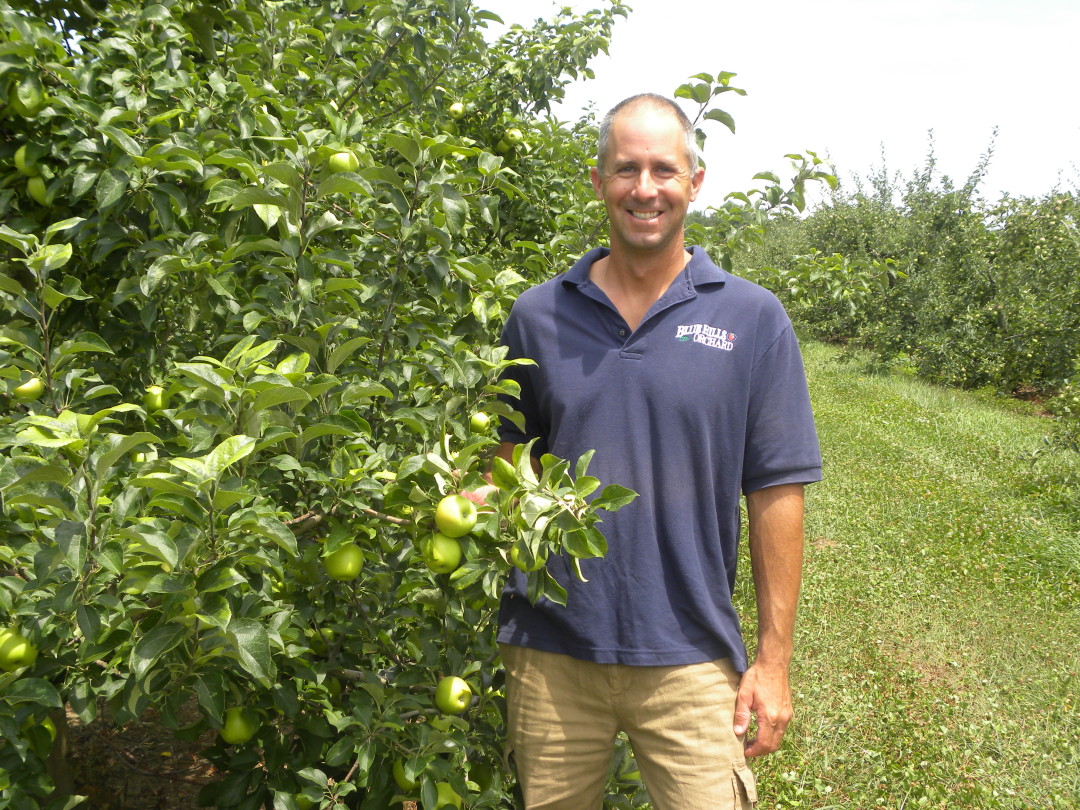 After a proud career as the Dean of Agriculture at the University of Wisconsin, William Arnon Henry made a bold move to relocate across the country. With encouragement from revolutionary peach grower J.H. Hale, who developed a new variety of peach capable of thriving in harsher climates, William moved to Wallingford, CT to start his own peach business in 1904.
Now with over 300 gorgeous acres of apples, peaches, plums, nectarines, and pears, Blue Hills Orchards is run by William's great grandson, Eric Henry. With a knack for the family business, Eric received Connecticut's Outstanding Young Farmer award in 2009, a national competitive award given on a yearly basis to a deserving young grower. This fifth generation farm is still innovating and improving. Recently this orchard built a large state-of-the-art storage facility. The farm also has a rigorous integrated pest management program (IPM) that allows them to produce certified Eco-Apples and Eco-Peaches. Eric hopes to continue farming with his four children. "They're all interested in farming so hopefully they'll continue the family tradition."

LOCATION
Wallingford, CT
300
Conventional
Field Grown
Apples, Pears, Stone Fruit - Nectarines, Stone Fruit - Peaches, Stone Fruit - Plums, Stonefruit - Nectarine, Stonefruit - Peaches, Stonefruit - Plums
"My father and my grandfather have worked with FreshPoint for at least 40 years now. FreshPoint just knows where to put the product―they want quality and we do our best to give it to them. It works out really well."