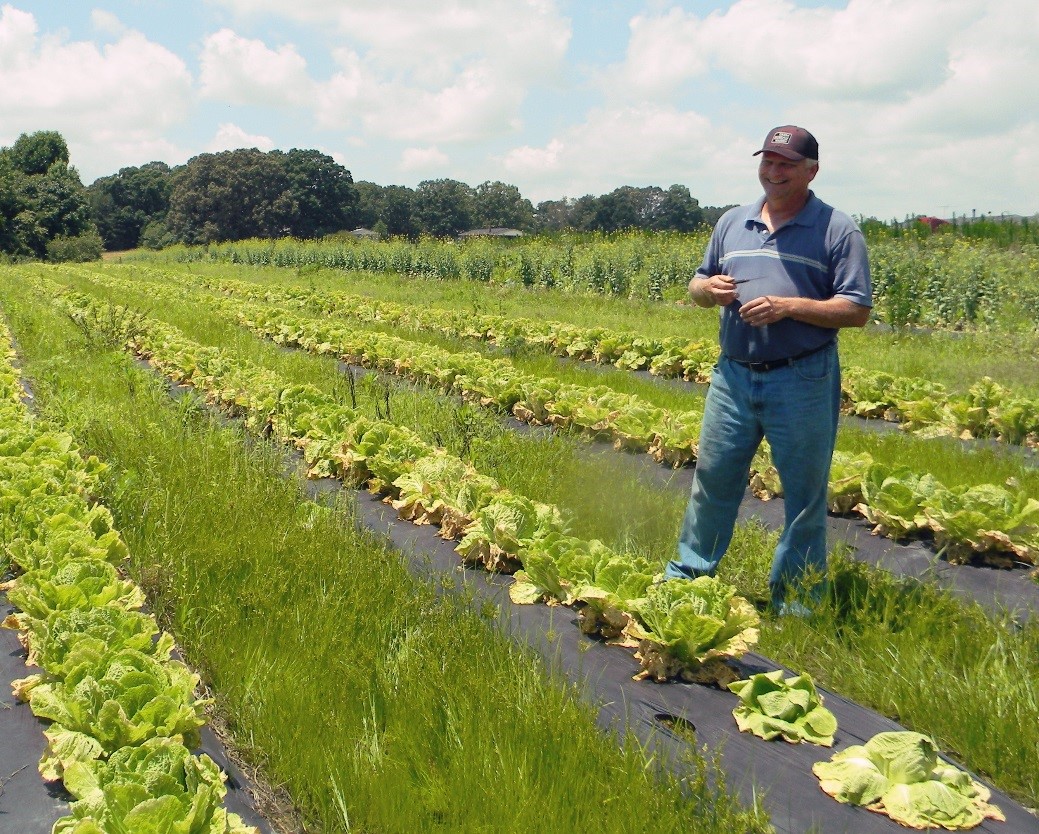 Along the border of North Carolina and Virginia sits Jeff and Lisa Bender's farm. After growing up on a tobacco farm, Jeff earned a degree from NC State University, where he also met his wife Lisa. The two returned to Jeff's family farm to carry on the farming tradition. They ran a dairy operation for 17 years until the dairy industry declined in the early 90's. Jeff decided to transition to tobacco and produce.
Jeff's farm was one of the first to become GAP certified in northeastern NC. His rich soils support fields of greens, melons, cabbage, squash, sweet corn and many other crops. The Benders are one of the main suppliers of collards and cabbage to Working Landscapes, a nonprofit based in Warren County that aims to promote economic development in their small community.

LOCATION
Warrenton, NC
400
Conventional
Field Grown
Cauliflower, Greens - Collard, Kale, Melons - Cantaloupe, Melons - Watermelon, Squash - Yellow
"Jeff and I always grow everything with the people who will eat our food in mind. While we are always mindful of the business of our farming operation, we know that what we produce will be on someone's table, fed to those they love most."