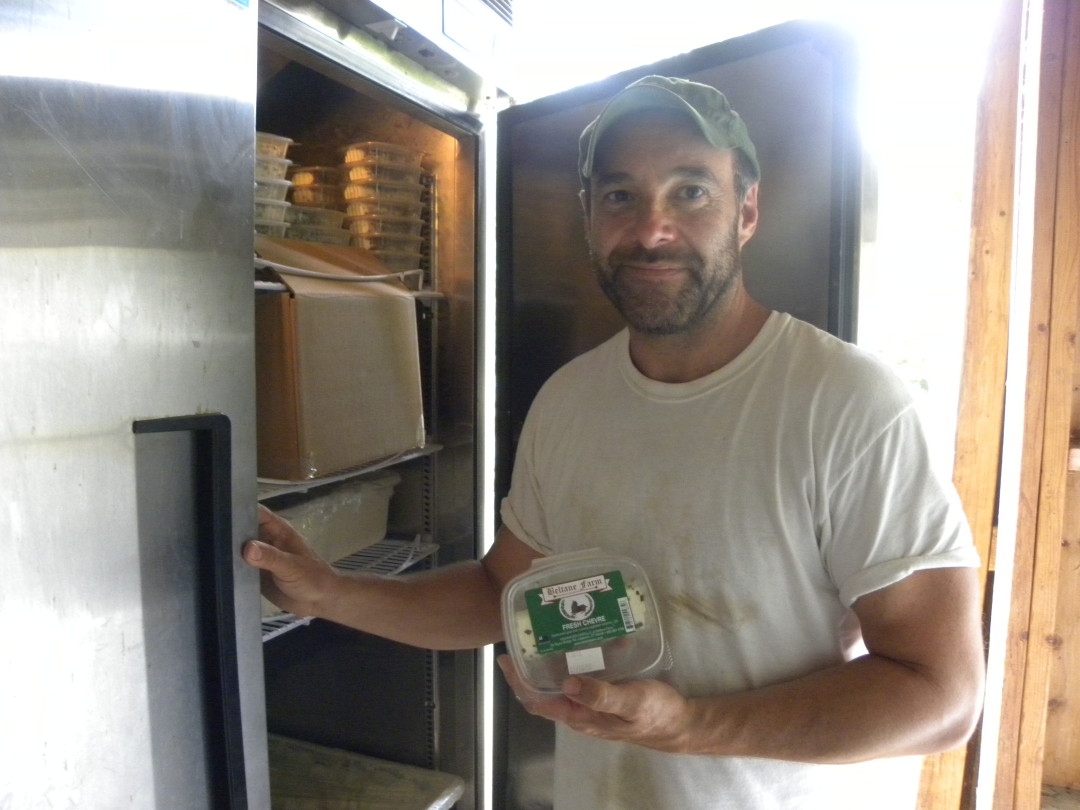 Paul Trubey and his husband Mark moved to Connecticut from Massachusetts in 1994 when Mark got a job as a high school Latin teacher. Paul, a clinical social worker by profession, had always loved goats and had an interest in farming. It just so happened that Mark's mentor teacher, Dorothy Joba, had a goat farm in South Glastonbury, CT, so Paul started helping out and learning about goats. Paul started a licensed dairy at the farm in 1998 producing cheese from the milk of 12 goats. After winning the first place national award at the American Cheese Society competition for his fresh chevre, Paul and Mark bought their own farm in Lebanon, CT in 2002.
Today, Beltane Farms has a herd of 100 Oberhasli, La Mancha, Saanen, and Alpine goats raised on local hay and forage. The goats are milked twice daily to provide the milk for the farm's award winning cheeses. The cheese, milk, and yogurt produced at Beltane Farms are hormone free and contain no antibiotics.
Beltane Farms was recently protected through grants from the Connecticut Farmland Trust and shall be preserved for generations to come. They offer cheese tastings where the public is invited to visit the goats, sample an array of cheeses, tour the farm, relax and bring a picnic.

LOCATION
Lebanon, CT
22
Cheese - Chevre, Cheese - Feta, Cheese - French-style Fine Aged, Dairy - Yogurt, Milk
"Goats are really good animals and have a lot of personality. They'll go for walks with me, it's great."