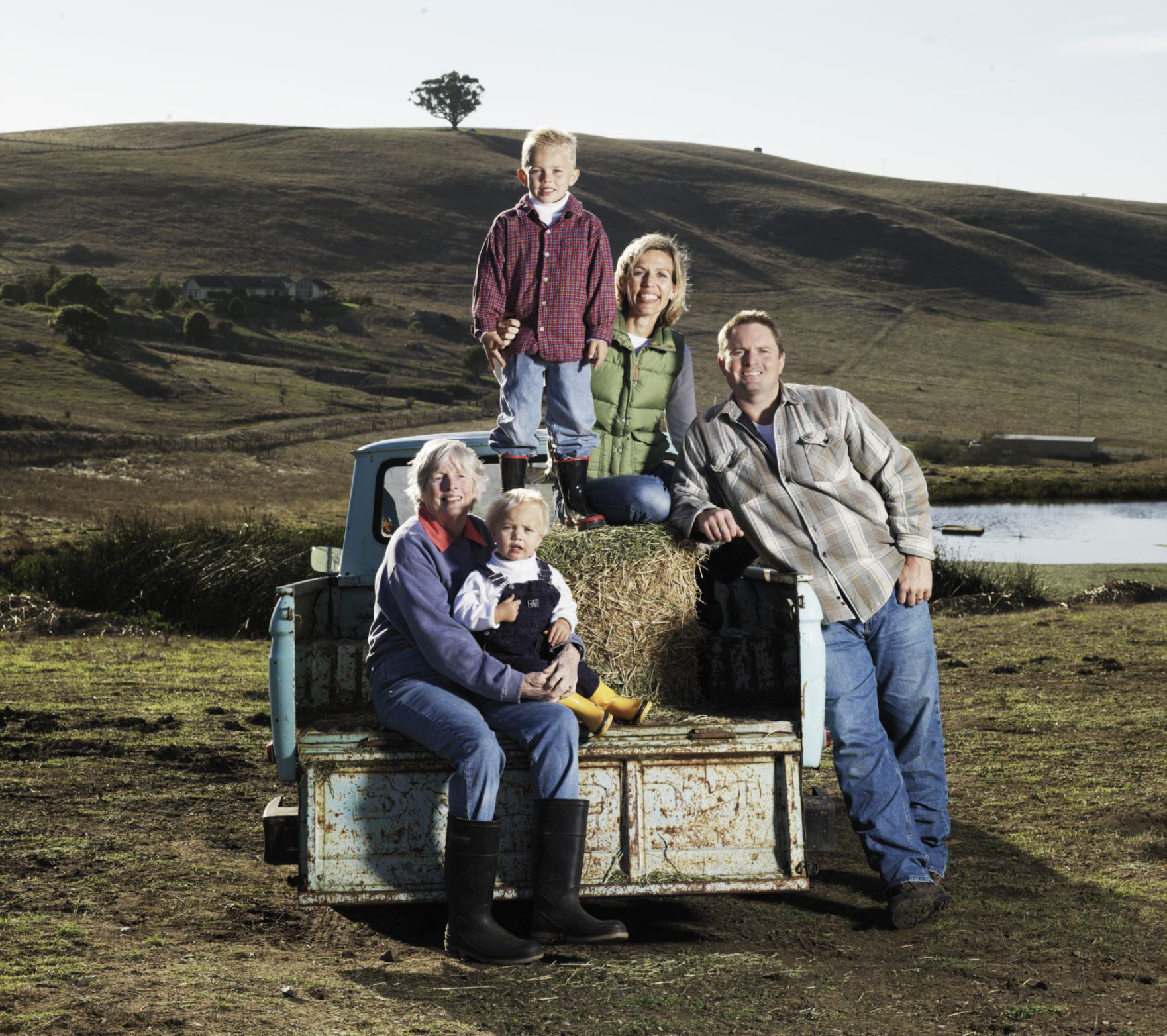 Cindy Callahan, a former nurse, founded Bellwether Farm in 1986. For a woman to undergo such a life change in her 50's was unusual to say the least, but it led to an exciting and rewarding adventure in tending to sheep and raising lambs. A casual suggestion by a friend to milk the sheep, opened Cindy's eyes to the potential of a sheep dairy farm. She embraced the challenge with customary enthusiasm, bringing the rest of her family along for the very eventful ride. To this day, Cindy assists in the delivery of nearly every lamb on the farm.
Cindy's son Liam was finishing his degree in political economy at U.C. Berkeley when he made the jump the sheep dairy business without missing a beat. It was a match made in cheese heaven. Liam's dedication to creating cheese of the highest quality has made his work more a labor of love than a job. Using traditional methods, Liam makes every pound of cheese produced by Bellwether Farms.
Diana married Liam in 1996. Shortly thereafter she discovered that also meant joining the Callahan family business. She jumped right in with both feet, working in the Cheese Room until their first child was born. She then turned her efforts to running the office and the mail order side of the business. Her total dedication to customer happiness means you get the cheeses you want when you want them. As if that wasn't enough, she also handwrites all the gift enclosures that go with their cheeses.

LOCATION
Petaluma, CA
35
10000
Conventional
Field Grown
Cheese - Carmody, Cheese - Crezenza, Cheese - Fromage Blanc, Cheese - Pepato, Cheese - Ricotta Sheep, Cheese - Ricotta Whey, Cheese - Ricotta Whole Milk, Cheese - San Andreas, Dairy - Creme Fraiche
"The enthusiastic support we receive from our customers at farmers markets and restaurants around the San Francisco Bay area is further proof that we are providing something very special."