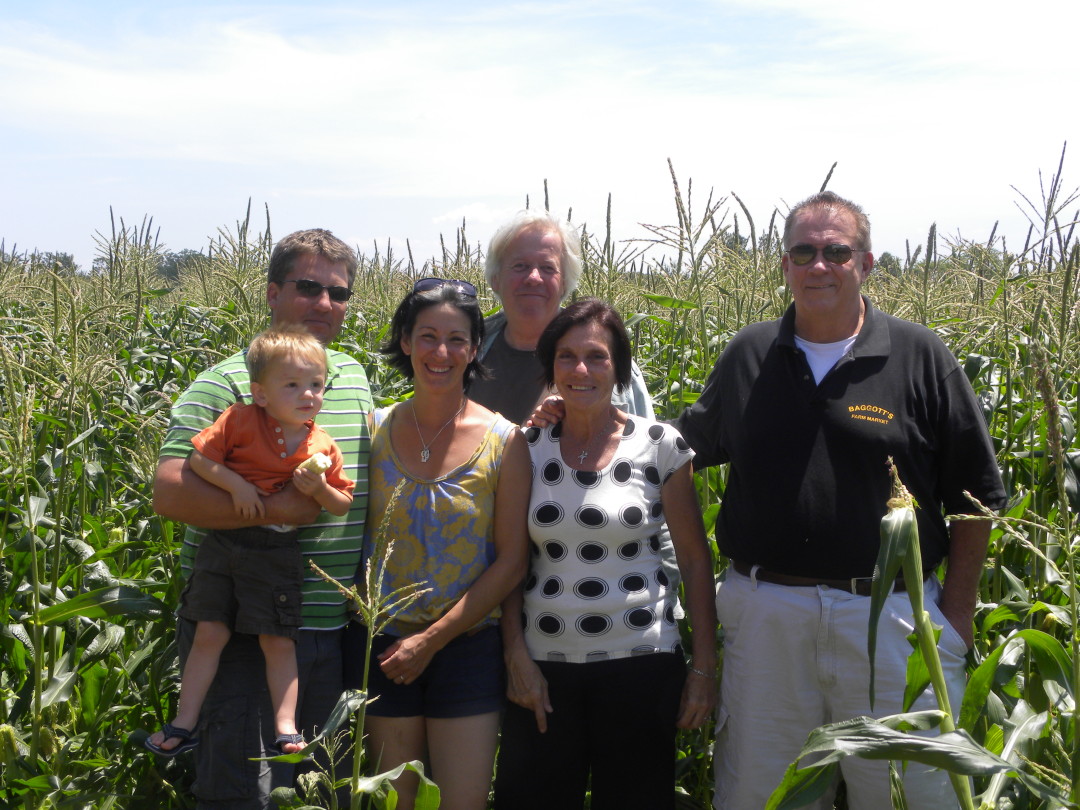 Tom Baggott and his brother Pete were brought up on a farm in Ridgefield, CT. The brothers became skilled in the art of agriculture as children and gained the experience necessary to guide a perfect crop. The Baggotts continue to work hard every day to get the best crops to their customers.
Baggott Farms started in 1970 and is now one of the largest harvesters of produce in the New England area. The farm is 2,000 acres that yields sweet corn, green and yellow squash, cucumbers, eggplant, cantaloupe, watermelon, and several varieties of peas. Nestled in East Windsor, CT, Baggott Farms is run by Tom and Barb Baggott with the help of Tom's brother Pete, and his son Doug.
In 2011, hurricane Irene hit the East Coast of the U.S and the Caribbean. Destruction and floods caused 15.6 billion dollars in damage. Among the many affected was Baggott Farms, where flooding caused crop damages and failures. Fortunately Baggott Farms has recovered and resumed the entirety of its crop production.

LOCATION
East Windsor, CT
2,000
Conventional
Field Grown
Broccoli, Cabbage - Green, Corn, Cucumbers, Eggplant, Kale, Melons - Cantaloupe, Melons - Watermelon, Peas, Peas - Green, Squash - Soft, Squash - Summer, Turnip
"It's been a 'tough row to hoe.' But I always enjoy the constant challenge of having a good crop."