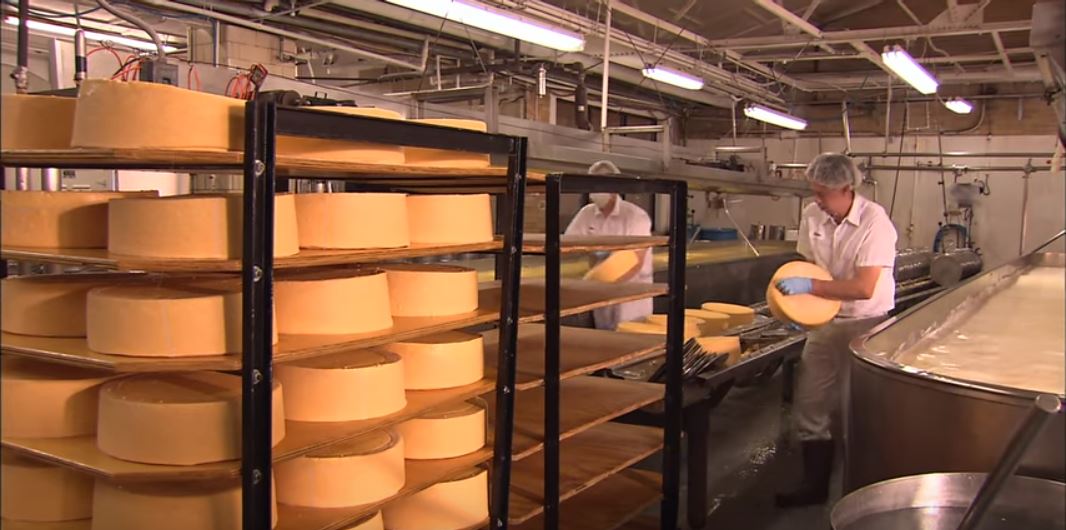 Just off Main Street in West Jefferson is North Carolina's oldest cheese plant, and the only remaining commercial cheese factory in the state- Ashe County Cheese.
The company was started in 1930 by the Kraft Corporation. Kraft consolidated several small community cheese plants in the area and provided the expertise to produce cheddar daisy wheels for distribution nationwide. They operated the plant until 1975.
From 1975 to 1994, Ashe County went through several owners who each left a mark. They added a retail store across the street and a viewing room in the cheese plant.
In 1994, the company was sold to Newburg Corners Cheese Inc., a Wisconsin Corporation owned by Mike Everhart. Everhart moved to West Jefferson with his family to manage Ashe County. Under Everhart's lead, Ashe County now produces a wide variety of cheeses and butter in addition to the traditional cheddar daisy wheels, locally called hoop cheese.

LOCATION
West Jefferson, NC
Conventional
Cheese
"For whatever reason, and I can't really explain it, the red wax creates the unique flavor in our cheddar. It's an old fashioned way of doing it, but it works."