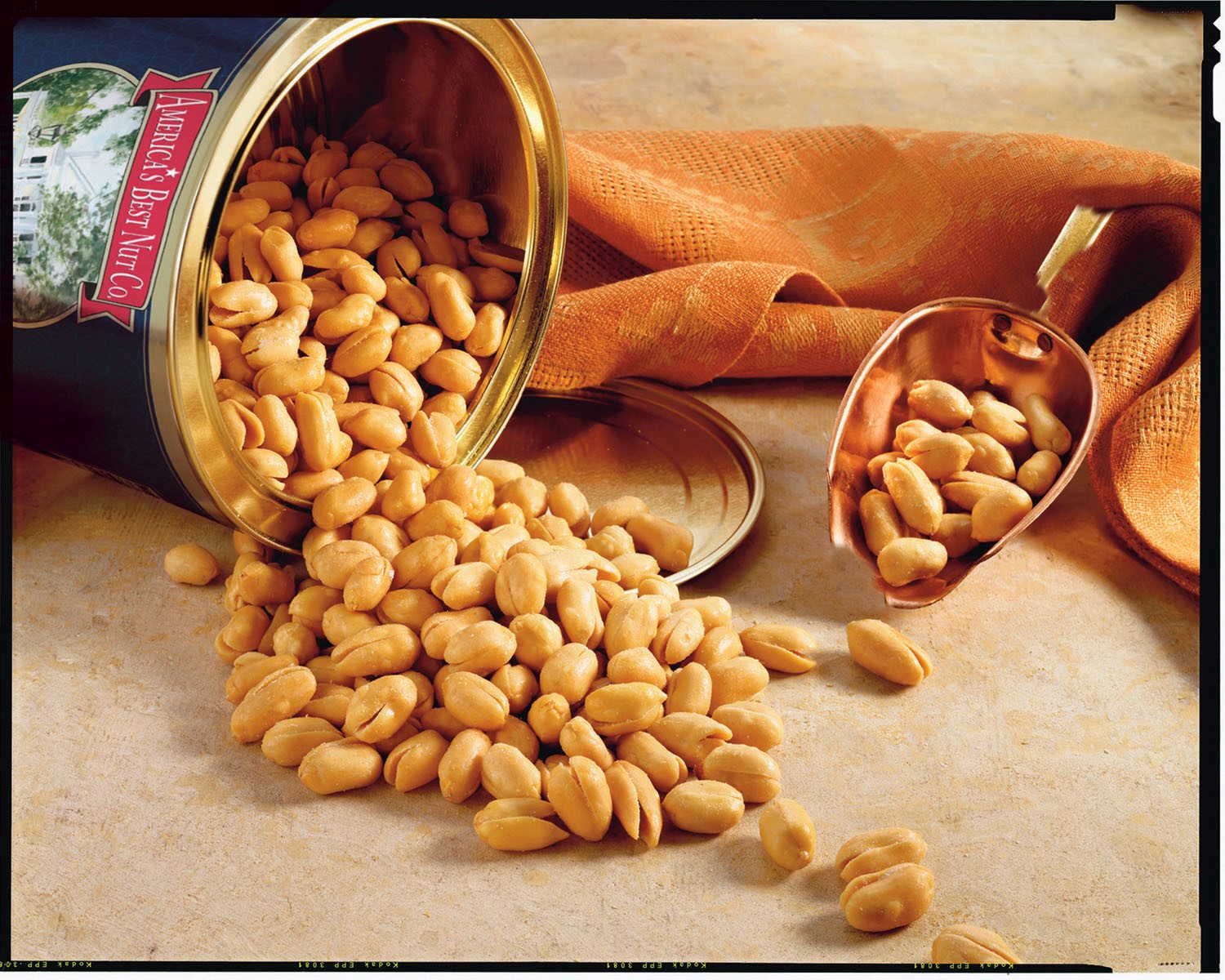 Betsy Owens has always worked with peanuts. She formerly worked for a farmer-sponsored peanut marketing company, and her husband Jack worked in the textile industry. When Jack's company was bought out, he lost his job and Betsy introduced him to peanuts through cooking. Jack started experimenting with recipes, which led the couple to create a roasted peanut company.
Apart from the company, Betsy and Jack have a 25 acre peanut farm. Peanut farmers harvest when the largest are ripe, but the harvest inevitably has peanuts of all sizes. Only the extra-large get roasted. Smaller peanuts are used for peanut butter. Since their home-grown peanuts aren't large enough, Betsy sells what she and Jack grow, and they buy back large peanuts for roasting.
Betsy and Jack built America's Best Nut Co. in an old fire station. The station was formerly for women firefighters. The peanuts are roasted where the fire trucks once parked. They're canned and shipped from the former dormitory, and what was once the living area now houses the office and retail sales area.

LOCATION
Rocky Mount, NC
5200
Field Grown
Nuts - Peanut
"We're really small, hands on, and almost touch every peanut that goes through. It's real personal."